Main content starts here, tab to start navigating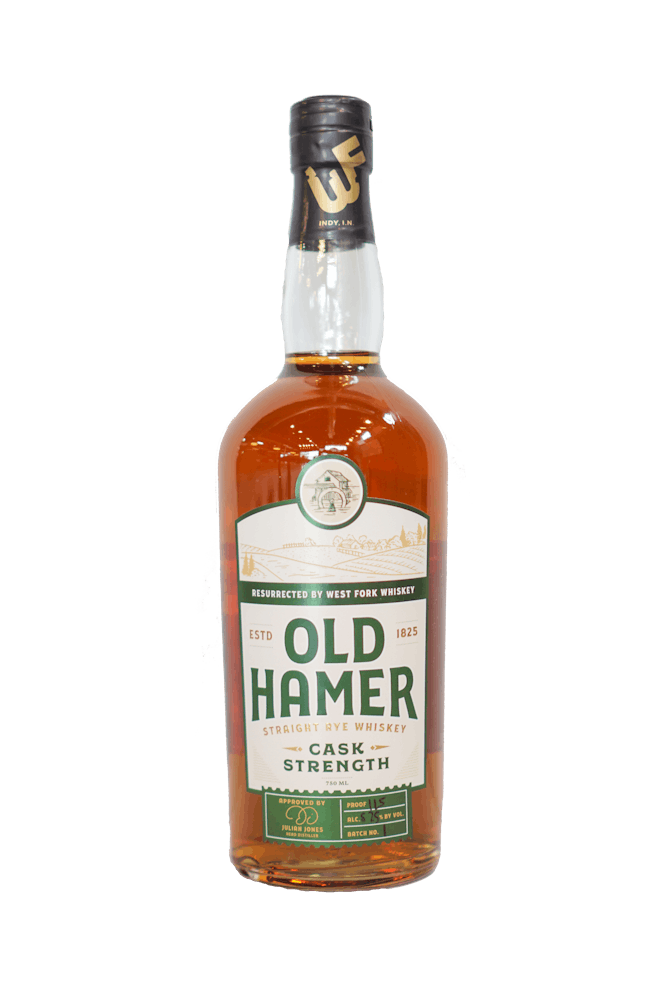 CASK STRENGTH
Straight Rye Whiskey
MASH BILL: 51% Rye, 45% Corn, 4% Malted Barley
AGE: 3 years (minimum)
PROOF: ~115 (57.5% abv)
Non-Chill Filtered.
Distilled, Aged, & Bottled in Indiana.
Featuring a mash bill of 51% rye, 45% corn, and 4% malted barley, it represents a sweeter softer rye whiskey compared to traditional higher rye mash bills. This rye is aged for a minimum of 3 years in 53-gallon new charred American oak barrels. On the nose, rye spice and orange zest jump from the glass balanced with sweet cornbread. On the palate, a rich marzipan rye spice is quickly followed by finishing notes of dried fruit and sweet caramel.
WHERE TO BUY
*Find Old Hamer Rye at your local Indiana retailers.