Main content starts here, tab to start navigating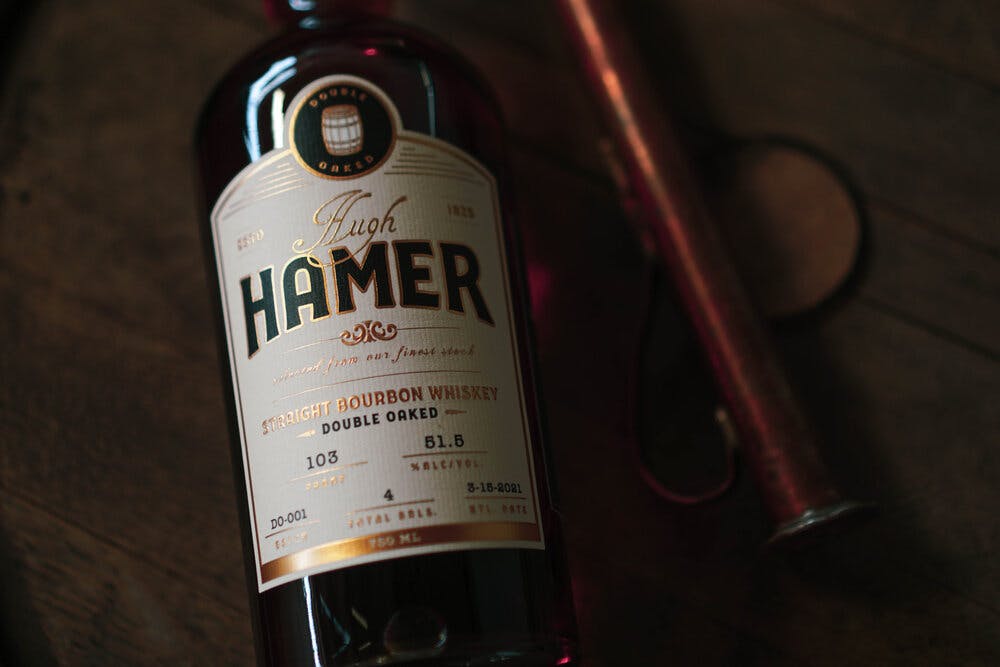 Double Oaked
DO-001
Proof: 103 & Cask Strength
Age: 4+ years
Debut Release: May 2021
Want more spice? You got it. From some of our finest Hamer high corn recipe comes an oak bomb in the best of ways. Freshly charred oak and spicy dark chocolate on the nose precedes oak, cherry, and subtle cinnamon on the pallet. Pepper and pleasant dry oak finish out what is sure to be one of the finest double oaks around.
AWARDS
2021 International Whisky Competition
Best Indiana Whiskey 3rd Place (Old Hamer Cask Bourbon took 1st Place)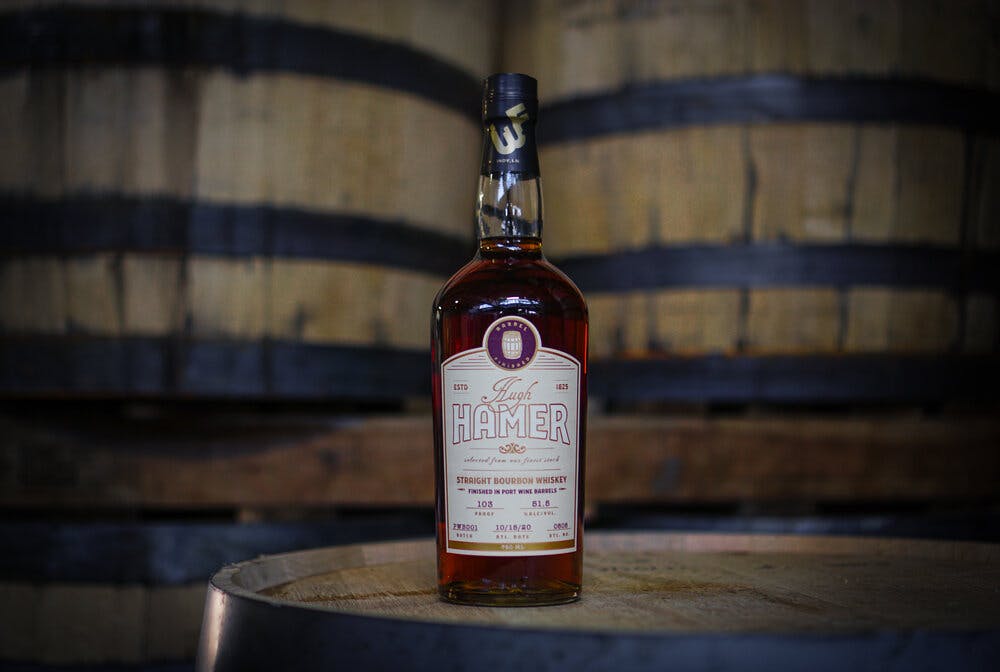 Port Finished
PWB-001
Proof: 103 & Cask Strength
Age: 4+ years
Debut Release: March 2021
Our first release spent over a year in fine port wine barrels and developed a grape-rich aroma with sweet corn and caramel on the nose. Dark fruit and plum character are balanced throughout, while extra time in the barrel further mellowed the whiskey and added a deeper sophistication to an already fantastic bourbon. In short, the juice speaks for itself and is some of the finest money can buy.